First Call Design was founded by Dennis Sunde to be a one-stop shop providing a wide range of computer services.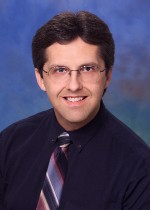 Dennis has been programming computers and working with electronics since he was in grade school. After earning a degree in Electronic Technology from Akron University, he helped establish a computer repair center. Later he helped start OMC Advanced Technologies, where he developed document imaging management systems for many major corporations and government installations.
Along the way Dennis expanded his skills to include desktop publishing, web site design, database development, and Microsoft Office training.
He has found that his background in both computer hardware and software has enabled him to provide better support on both sides of the technical world. Many clients appreciate his ability to make computers simple to use and understand.